(719) 473-8545
Please enter your slogan here!
Plumbing Services from an Affordable Plumber Throughout
Colorado Springs, Colorado!
Quality Workmanship at Affordable Rates with a 1 Year Warranty.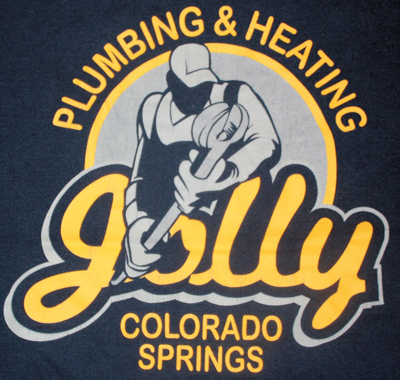 Since 1955, Jolly Plumbing has provided Colorado Springs, Colorado, with licensed, professional plumbing. We continue to provide our valued customers with prompt, courteous, professional, and affordable plumbing services.
We respond to every call, and we are available upon request 24 hours a day, 7 days a week. Our plumbing company specializes in plumbing repair and new construction work. Contact Jolly Plumbing in Colorado Springs, Colorado, for plumbingrepair, installation, and maintenance.
Mention our web site and receive 10% offlabor.
Hours of Operation:
Monday
Tuesday
Wednesday
Thursday
Friday
Saturday
Sunday
8:00 AM - 4:00 PM
8:00 AM - 4:00 PM
8:00 AM - 4:00 PM
8:00 AM - 4:00 PM
8:00 AM - 4:00 PM
On Call Only
On Call Only
Address:
905 Yuma St., Colorado Springs, CO 80909